We want those we serve to be as independent as possible and experience personal growth. We also provide all of the supports necessary to meet their needs.
Journey Found uses a team approach to develop personalized plans for each individual: Our Clinical Behavioral Specialists, Registered Nurses, highly trained Program Directors and Program Coordinators work alongside Guardians and Families to ensure all behavioral aspects of care are addressed.
We offer 24-hour staffed homes and apartments, an individualized day program, and home and community-based supports.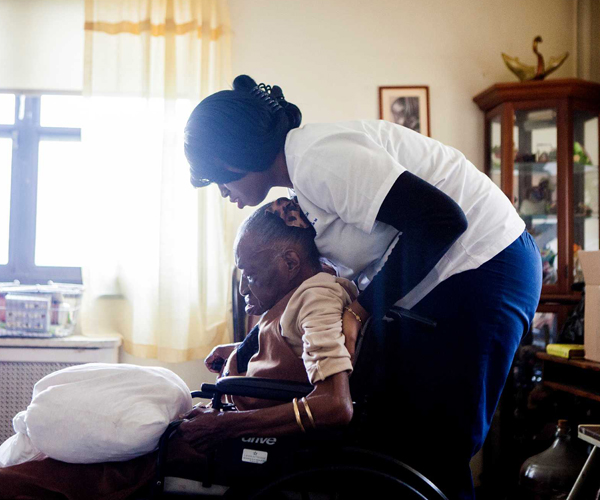 ---
24/7 Staffed Homes
Journey Found provides a variety of living arrangements across northern, central and southeastern Connecticut for adults with autism, intellectual disabilities and other co-occurring challenges. A strong commitment to individualized caring is evident in the small group homes of three to five individuals. In addition to group homes, people may also be supported in apartments, either on their own or with 1-2 housemates. People in these homes are supported in all aspects of their daily lives.
Home-Based Supports
Journey Found also supports adults in their own home, whether they are living with their family of origin or others. Support may range from just a few hours a week, up to all waking hours. Support may be around accessing the community for shopping, recreation and services, providing enrichment activities, assistance in taking medications, or companionship.
Community-Based Supports
Staff may work to support adults in individualized pre-vocational, vocational, recreational, and/or retirement enrichment activities. Supports are offered up to 30 hours per week and may be based out of the person's home, in the community, or at the Journey Found office. These supports are provided 1:1 or in a small group, with no more than four people with one staff person.
---
Journey Found serves adults with developmental and intellectual disabilities
in northern, central and southeastern Connecticut.
Ashford
Broadbrook
Norwich
Windsor
Groton
Bloomfield
East Hartford
East Lyme
Hartford
Mystic
Manchester
New Britain
Plainville
Southington
South Windsor
Niantic
Stonington
Vernon
West Hartford